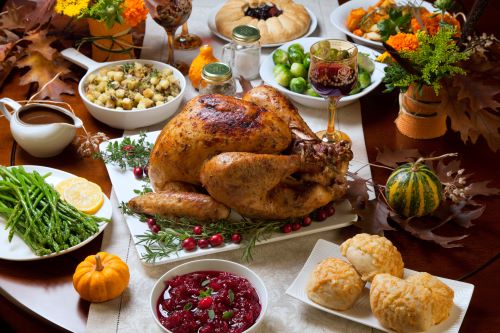 While Thanksgiving is known for the turkey, stuffing, and the rest of the fixings, it's also the perfect day to show off your cocktail making skills.
If part of your plans includes pair the food with amazing drinks for you and your guests, you've come to the right place. We've teamed up with the experts from the Fort Collins Academy of Bartending to give you six Thanksgiving Day cocktail ideas that will set the right mood for the holiday. Below you'll find the ingredients, directions, and a picture of the cocktail to help you in your endeavor.
The Fort Collins Academy of Bartending is the only accredited private occupational school in northern Colorado to learn how to bartend and is here for all of your libation-related needs. All of their first-time bartenders start by taking Bartending 101. This course is designed to teach you everything you need to know when you first step behind a bar. You will learn 100 foundational cocktails, how to accurately and efficiently free-pour, different drink-making methods, as well as the safety and ethics it takes to be a responsible bartender.
After completing 101, the next course to further enhance your bartending knowledge is Mixology 201. This advanced-level course will get into the true spirit of being a craft-cocktail artist. You will learn the brilliant and beautiful history of craft cocktailing and how to create your unique cocktails using each of the foundational spirits to their fullest potential. This course covers everything from homemade simple syrups, the importance of garnish selection, to even creating your very own cocktail menu.
The Fort Collins Academy of Bartending offers private classes as well. The private lessons will be explicitly designed to fit your needs and what you want to learn. Signing up for classes with the Fort Collins Academy of Bartending is easy. Simply call them at 1-855-970-4TIP to enroll.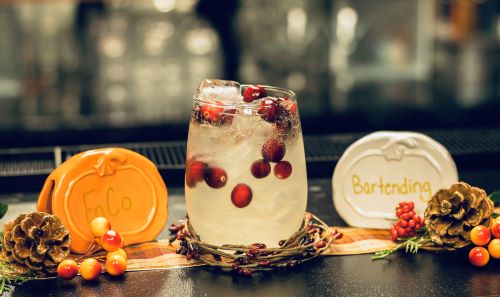 New Family Traditions - This elegant and simple cocktail is the perfect way to jazz up any party. Whether it is a friendsgiving, ugly sweater party, or family dinner, the Family Tradition is sure to be an annual favorite. This recipe is inspired by the classic Cosmopolitan Cocktail and has all the sweet tangy notes you would expect, but with an elevated new twist.
INGREDIENTS
1.5oz Vodka
2oz White Cranberry Juice
.5oz Lime Juice
Champagne
Fresh Cranberries for Garnish
DIRECTIONS
In a stemless wine glass, layer the ice and the fresh cranberries so that the cranberries will spiral up the glass. Then, combine all of the liquid ingredients into the mixing tin, add ice and shake vigorously until chilled. Strain into the stemless glass, top with champagne or your favorite bubbly and the drink is ready to be served.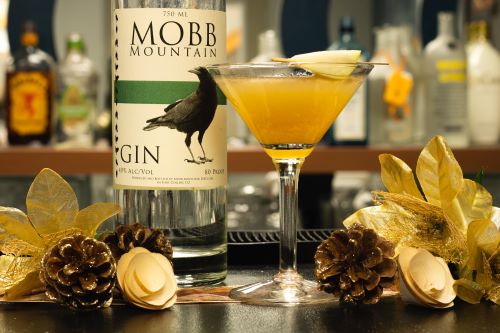 Thank You Peary Much - There is no better way to show your family and friends how much you appreciate them than by serving them a Thank You Peary Much. The spices from the simple syrup merge perfectly with the sweet flavor of the pear and the botanicals of Mobb Mountain's gin and is sure to have your guests asking for a refill.
INGREDIENTS
2oz of Mobb Mountain Gin
1/4oz Spiced Simple Syrup
½ of a Fresh Pear
1/4oz Lemon Juice
DIRECTIONS
Combine all ingredients into a shaking tin and muddle until the pear becomes like a paste. Add ice, shake, and double strain into a coup glass. Garnish with a pear flag.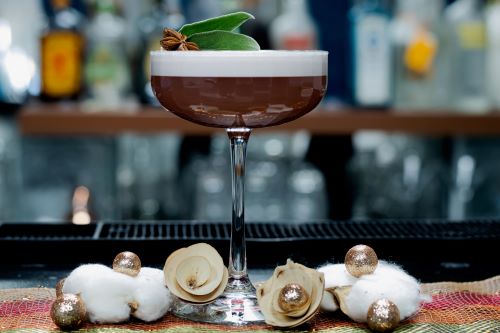 Holiday Leftovers - Just like all holiday leftovers, this silky cocktail gets better after a little time. The frothiness of the aquafaba takes a few moments to settle in order to give it that beautiful and distinct separation. The bold combination of juices and herbs pairs perfectly with the oakiness of the Feisty's Better Days Bourbon and will have everyone talking about this cocktail over dinner!
INGREDIENTS
1.5oz Feisty Spirits Better Days Bourbon
1oz Cranberry Juice
1oz Apple Cider
1/4oz Lemon Juice
1/4oz Aquafaba
Sage, Thyme, Star Anise
DIRECTIONS
Add all ingredients except the star anise into a shaking tin and dry shake vigorously for 30 seconds. (Dry shake means to shake without ice). Once the drink has thickened, add one scoop of ice and shake gently for 5 seconds to chill. Strain into a coup glass and garnish with fresh sage and star anise.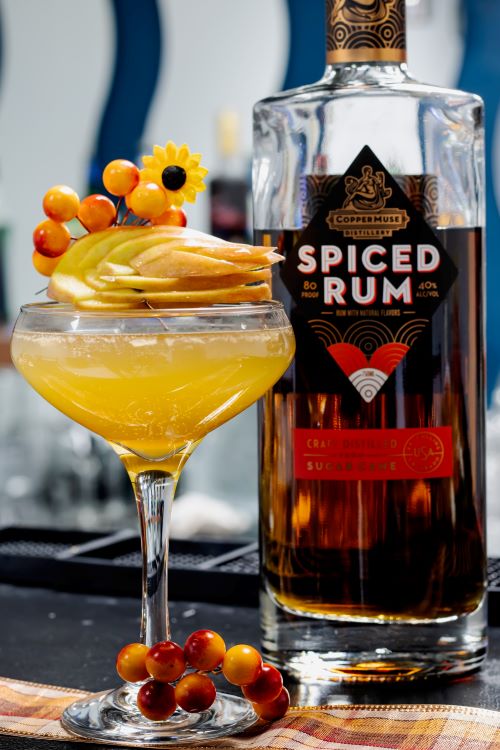 Sweater Weather - Not quite ready for the chilly weather? This cocktail will definitely get you into the sweater weather spirit. The crisp apple notes matched with Coppermuse's Spiced Rum create an explosion of flavor that will warm everyone's hearts.
INGREDIENTS
2oz of Coppermuse Spiced Rum
1.4oz of Sweet Vermouth
1/4oz of Harvest Apple Simple Syrup
Ginger Beer
Harvest Apple
DIRECTIONS
Combine all ingredients except the Ginger Beer into a shaking tin with ice. Shake until chilled and strain into a chilled coupe glass. Garnish with an apple slice.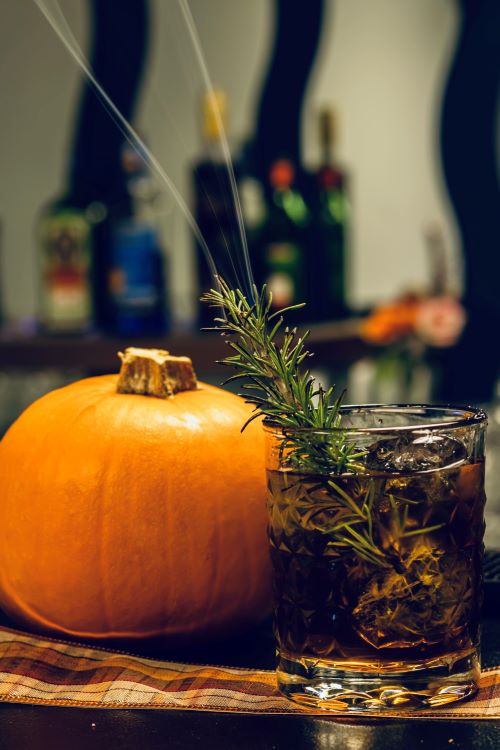 Don't Call Me Old-Fashioned - This take on the classic Old-Fashioned will be the drink that everyone talks about long after the party's over. Don't Call Me Old-Fashioned is just the right amount of sweet and all the tequila and cardamom anyone could ask for. For the full experience, drink next to the fireplace while reminiscing over the good times.
INGREDIENTS
2oz Hornito's Black Barrel Tequila
1/2oz of Agave
2 Dashes of Cardamom Bitters
Rosemary
DIRECTIONS
Combine all ingredients except for the Rosemary into a glass and stir for 30 seconds. Strain into a rocks glass with fresh ice (spheres if you have them). Garnish with a smoked rosemary sprig.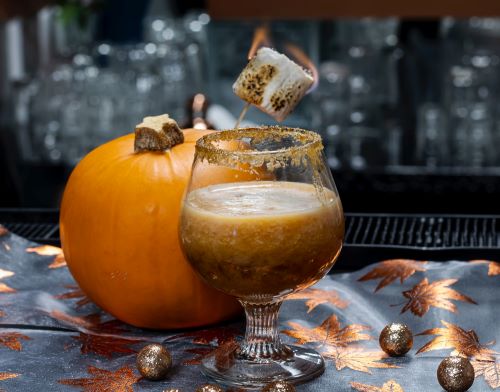 I Yam Thankful - No holiday party is complete without the candied yams! Seriously, if there is one drink you make this season, please make it this one. This drink tastes exactly like your favorite holiday dish and is a fun way to cap off the party! Who doesn't love a toasted marshmallow?! I Yam Thankful for this delicious dessert cocktail!
INGREDIENTS
1.5oz of Whipped Cream or Marshmallow Vodka
1 can of Yams
1/2oz of Brown Sugar Simple Syrup
1 Dash of Cardamom Bitters
Brown Sugar
DIRECTIONS
Prepare the glass by rimming the edge with a lime and dipping it in your brown sugar. Then combine the rest of your ingredients into a shaking tin, shake, then strain into your snifter glass. This cocktail is best served neat. Garnish with a toasted marshmallow.
The Fort Collins Academy of Bartending is key to the personality, success, and foodie scene of Old Town Fort Collins. You can visit the Fort Collins Academy of Bartending and other premier cocktail locations throughout Old Town by participating in our Libations Experience, which is a 2 1/2 hour guided walking tour to experience the drinks our city offers. Tickets are available now as we look forward to re-engaging the local community, and introducing visitors, to one of the best cocktail scenes in the country!
(Photo credits: Sierra Montez - Owner/Director of Social Media and Brand Communication at the Fort Collins Academy of Bartending)