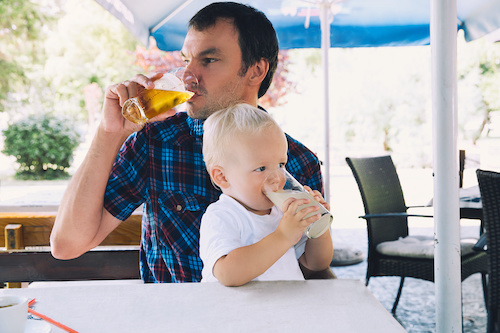 If your dad is like mine, he can be hard to please. What do you get the man who buys everything for himself on Amazon? Fathers Day is on Sunday, June 19, and I always believe that your father most likely just wants to spend time with you, which is why it's a great idea to take him out around Fort Collins, Colorado to some of our favorite spots around the city.
There are so many kinds of dads, though: the classy dad, the casual dad, the dad who loves a traditional hole in the wall. For whatever kind of dad yours is, we think one of the below spots will really make him smile, and feel appreciated on his special day.
Having a hard time figuring out just one location to take dad for Fathers Day? Reserve a spot on our Old Town Food Tour Signature Tour at any point during the weekend! This is a chance for dad to sample food from some of Fort Collins most well known local establishments including The Still Whiskey Steaks, Fort Collins Donut Company, Locust Cider, Pour Brothers Community Tavern, Slyce Pizza, Ginger & Baker, Ace Gillett's, The Emporium, Jays Bistro, and more! Click here to book your reservation so we can help you celebrate!
Just looking for one location to take him out for the holiday? We invite you to try one of our Old Town Food Tour partners, or check out the below list and let us know: did we miss your dad's favorite?
For the casual dad:
For the dad that deserves a drink:
For the dad that loves to travel:
For the dad who can EAT:
For the classy dad:
For the dad who loves the "hole in the wall":
Don't forget, if you want to truly show your dad the wonders of Fort Collins, don't forget to book an Old Town Food Tour and discover the treats and eats of our beautiful city. Cheers!