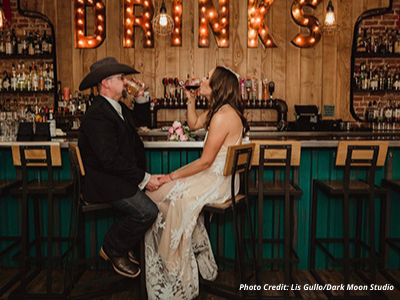 When you celebrate the holiday with your significant other around Fort COllins, there are many different options that can make the day and night even more memorable.
What's even better is this year the holiday falls on Monday, allowing you to spend time with each other either the weekend before, the night of, or even make plans for the following weekend.
This year, Old Town Food Tour has five ideas to make your Valentine's Day even more special and maybe an alternative to your usual annual plans.
Lastly, no matter what your plans are, make sure you surprise your significant other with Valentine's Day roses from our friends at Bloom, located at 153 North College Avenue. They have roses in all kinds of colors, not just red, as they are focused on you making the holiday special! Delivery of your Valentine's Day roses will occur on Monday, February 14 unless requested otherwise. Don't forget to add chocolate, balloons, or a stuffed animal to give your flowers that added element of WOW when your significant other receives them. If you have any questions, don't hesitate to call them at (970) 893-2907 or email info@flowersbybloom.com.
1.) Visit an Old Town restaurant for an exceptional dining experience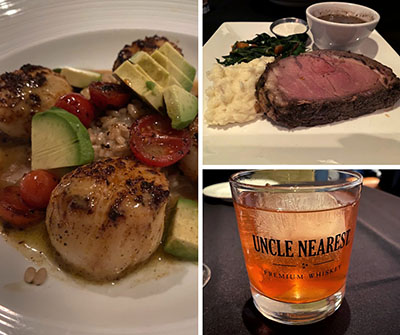 Many of our Old Town Fort Collins restaurants will be offering special dining deals and meals that you'll only be able to find during Valentine's weekend. Some of the specials include:
2.) Enjoy the last weekend of the Downtown Holiday Lights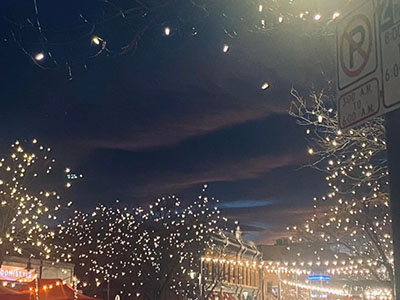 The holiday lights in Old Town Fort Collins have been on display since Friday, November 5. Each year the city keeps them on for over three months, with the last night being on Valentine's Day (Monday, February 14). This dazzling display of lights not only gets you excited for the holiday season but also provides the perfect ambiance as you stroll with your significant other downtown. After you enjoy a romantic dinner, please take 30 minutes (or more depending on the weather) to enjoy this last night of the lights before they are put back in storage until the first Friday of November.
3.) Make it a memorable Valentine's Weekend with an Old Town Food Tour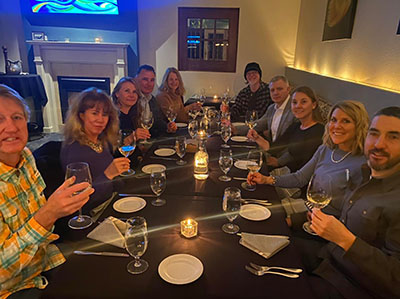 Celebrating with your loved one doesn't just have to happen on February 14. We highly recommend celebrating all weekend and including an Old Town Food Tour Signature Food Tour in your plans. This is the perfect way to see what each of our Old Town restaurants offers so you can make your plans for the big night. Valentine's weekend tours happen Friday starting at 2 p.m. (Saturday 2/12 is now sold out) and cost $65 for each adult, and you can add on the drink sampler ticket for another $20. During the three-hour guided walking tour, you'll visit five Old Town Fort Collins locations to sample food and drink delicious cocktails while learning more about the history of downtown Fort Collins. Purchase your tickets here and learn more about our food tours by reading this story published by our friends at The Coloradoan.
4.) Take in a Valentine's Day night concert at Washingtons
Washingtons, located at 132 Laporte Avenue, is one of the best venues to watch a live show in Fort Collins and throughout Colorado. Join them on Monday, February 14, as they welcome DeVotchKa to the stage for only $25 per ticket. At the time of the writing of this blog, tickets were still available for what will be a fantastic show. Over the past two years, we've missed the opportunity to see live music in person, and Washington's is giving you the chance to have a great night in their memorable venue. Please remember that Washington's accepts proof of full vaccination for COVID-19 or a negative COVID test with 72 hours with an ID for entry to their shows.
5.) Enjoy a Whiskey and Chocolate Tasting & Pairing Event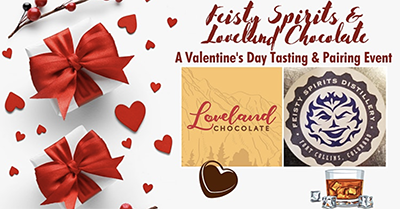 If whiskey and chocolate are your passion, Feisty Spirits in Fort Collins will be teaming up with Loveland Chocolate for a Tasting & Pairing Event happening on Valentine's Day starting at 4. They have two-time slots that you can choose from, either 4 p.m. - 6 p.m. or 6 p.m. - 8 p.m. They have limited availability of tickets, so make sure you purchase them now. See the full pairing menu and buy your tickets here. The event will be happening at the Feisty Spirits Tasting Room located at 1708 East Lincoln Avenue.